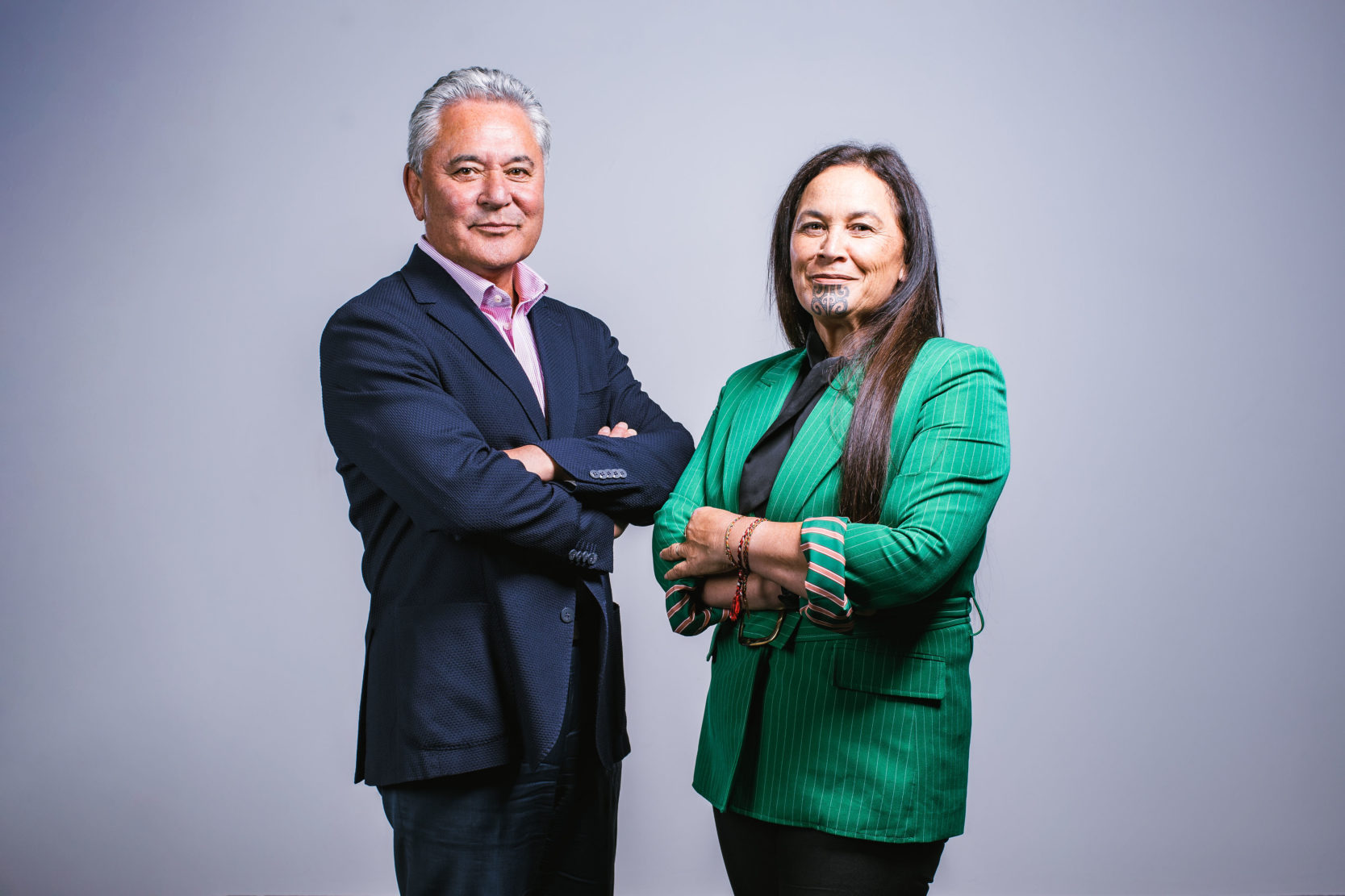 Maori Party Press Release 
15 April 2020
Tamihere and Packer announced as new Maori Party Co Leaders – To view Pou announcement here
Maori Party president Che Wilson has today announced John Tamihere and Debbie Ngarewa-Packer
as the new leaders of the Maori Party.
The Maori Party National Executive confirmed Tamihere – standing in the Tamaki Makaurau
electorate and Ngarewa-Packer – in Te Tai Hauaruru – following a Special General Meeting.
Wilson said the membership of the Maori Party were united in agreement as both candidates bring
outstanding leadership and mana to the position.
"When you look at who is doing what for our people during this pandemic, you will see John and
Debbie are at the forefront of advocating for whanau Maori," Wilson said. "John and Debbie must
be afforded the leadership roles to engage in leader-to-leader korero, because no other Maori
leaders are speaking for us as a people.
"The longer this pandemic goes on, the worse it will get for Maori."
Wilson also acknowledged the mahi by Waiariki Maori Party candidate Rawiri Waititi and Heather
Skipworth, who is standing in Ikaroa Rawhiti.
"I am proud that our people are leading the Maori response to Covid-19 on all levels," Wilson said.
He said despite the Maori Party not holding a position in Parliament, our voice must be represented
in ongoing cross political party discussions.
"We know the Government's Maori response package was an after-thought, but we must work
together.
"We support the Government's efforts, but delays in Māori-specific pandemic responses and their
unprecedented emergency powers are why it is so important that we use our voice. Our people
need us to constructively hold the Government to account, now more than ever," Wilson said.
"John through his role as CEO of the Whanau Ora Commissioning Agency had the foresight to
source and purchase bulk supplies two weeks before lock down. This meant whanau in Struggle
Street have been given hope.
"And Debbie as well as Rawiri and Heather are making sure their communities are coping as best
they can and getting resources."
Wilson said the Maori Party could not sit idle while a war time leadership dominated all decisions
under emergency powers.